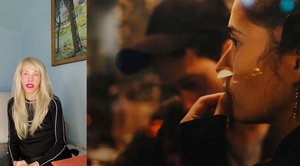 New content each year. Refresh your Event itinerary with the 22-23 Edition!
Delivered digitally. Includes one-time use of the following for your TBTN event:
Use of Katie's Koestner's TBTN welcome video

Use of any/all of 5 powerful poems

Use of any/all of 5 powerful survivor stories

Use of the History of Take Back The Night Official Statement

Use of the TBTN Opening and Closing Grounding Statements

Use of the TBTN Statement of Men's Involvement

Use of the TBTN Vision for Young Men in the Fight to End Sexual Violence

Use of the TBTN Pledge

Use of song suggestions for TBTN Event Playlist

Social Media/Marketing: We can make a Social Media Marketing Card for your use and ours to reach a wider audience of alums and those who want to learn about and/or join your event!

Resources and Support: We will supply our Handout for Survivors and Supporters and Direct Access to our FREE legal hotline for Survivors seeking Justice.