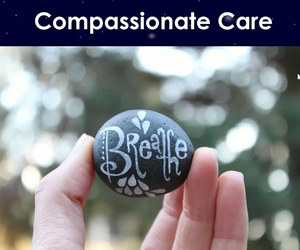 To truly bring about self-care, we must first understand what 'care' means to us. Often our trauma, experienced through not feeling worthy of care, limits our ability to experience care. We explore how self-compassion can begin our journey of care that truly supports us – deciding what we truly desire to soothe our soul and move us toward a daily practice of self-empowerment. Moderators: Katie Koestner & Carrie Coppola.
Presenters: Hala Khouri & Caitlin Lanier
Session pose: Balasana (child's pose).
Come_to_Your_Mat_7_Compassionate_Care from Campus Outreach on Vimeo.